HIDDEN
Rhys & Joel's Family Christmas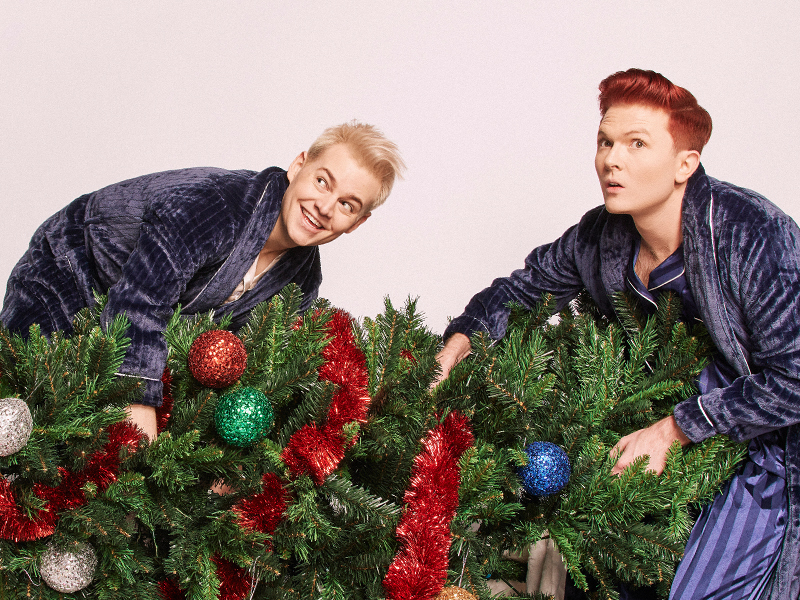 Friday 8 December, 7:30pm

THE VENUE FOR THIS PERFORMANCE IS NORWOOD CONCERT HALL
It's beginning to look a LOT like Christmas. A time to cherish loved ones? Ew, no thanks.
Join your favourite drunk aunties Joel Creasey (Australia's #1 drive radio show "Ricki-Lee, Tim and Joel", Eurovision, Netflix) and Rhys Nicholson (RuPaul's Drag Race Downunder, Conan, Netflix) as they host a yuletide gay extravaganza featuring some of their favourite comedians, musicians and who knows, maybe some members of the clergy?
What better way to get in the Christmas spirit than spending some time with a couple of HO HO HOs?
Rhys & Joel's Family Christmas is taking place at NORWOOD CONCERT HALL, 175 The Parade, Norwood SA 5067
More information can be found by heading to Norwood Concert Hall's website norwoodconcerthall.com.au
If you require a wheelchair accessible ticket, please contact Comedy Republic on 03 9654 6836
$36.00 - $40.00
8 December 2023
120 minutes
19:00
Norwood Concert Hall
Suitable for ages 16+