The Big Animal Quiz with Kirsty Webeck and Ivan Aristeguieta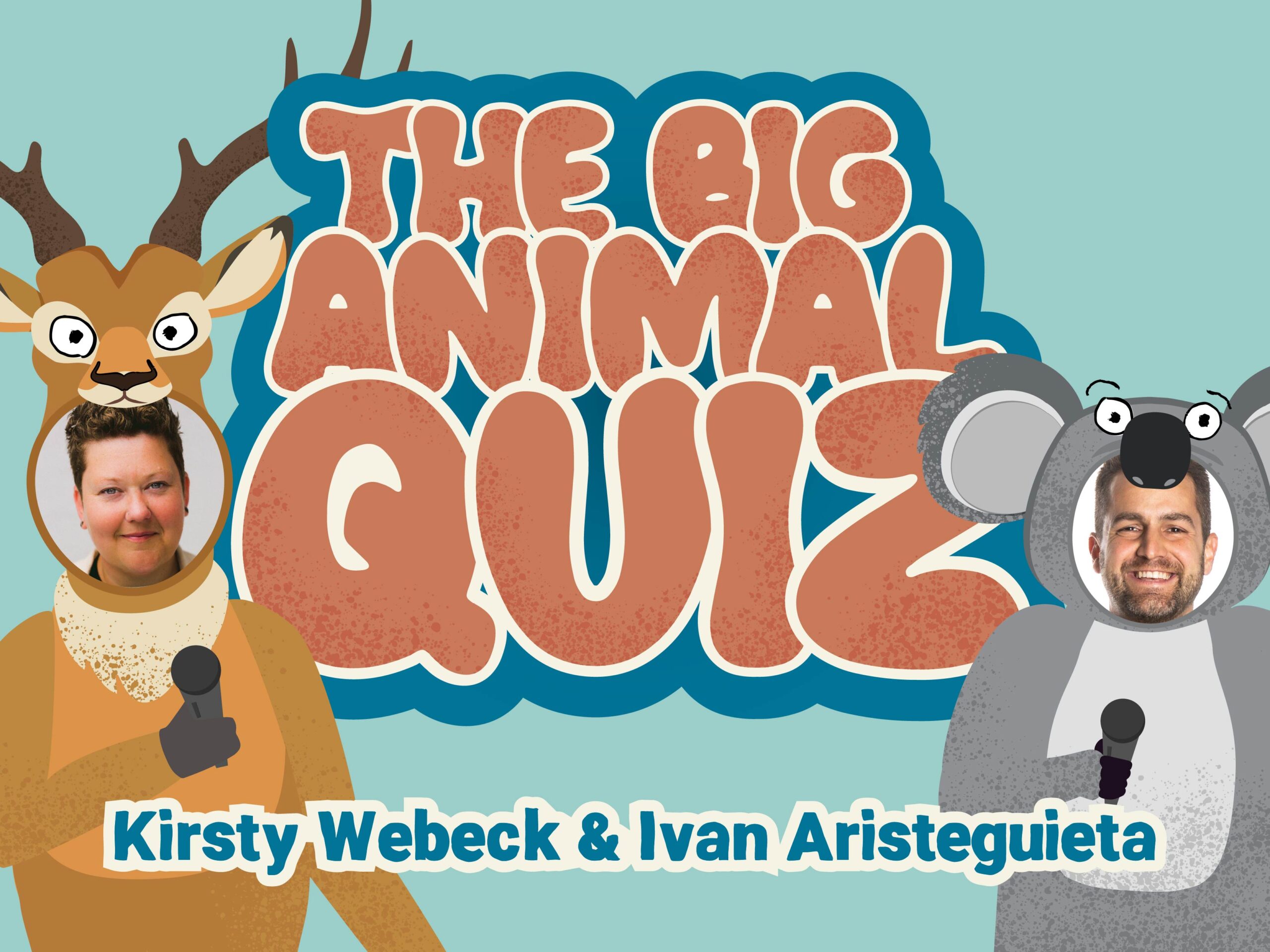 Saturday 9 December, 4:00pm

A quiz show all about the big, bad animal kingdom.
Kirsty Webeck and Ivan Aristeguieta love animals and all the wild and wonderful facts that come with them. They love them so much that they've put together a quiz show to find out how much their friends know about animals, too.
Join them and two of their mates in their brand new, family-friendly live show for an hour of laughs, education and banter about all creatures great and small.
Whether you're a fan of the flamingo, an emu enthusiast or a lover of leopards, there's something for everyone in this hour of fun.
Come watch some of our best mates and favourite performers battle Ivan for glory while Quizmaster Kirsty poses the tough questions. No cheetahs allowed.
$28.00
9 December 2023
60 minutes
16:00
Comedy Republic Theatre
All ages. Comedy Republic is a licensed venue, anyone under 18 must be accompanied by a parent or responsible adult.