Sammy Petersen: Why The Long Face?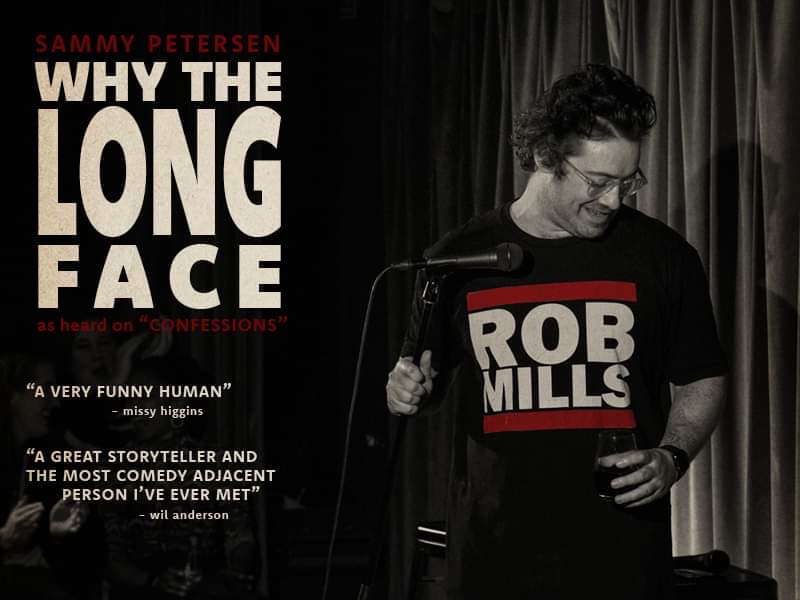 17 & 18 May, 7:00pm

When starting out in standup at the age of 19, Sammy Petersen was asked to write a book from a well known publisher titled 'Why The Long Face: the story of a boy who tried to make people laugh when he can't even smile himself.'
This was not his idea and he never did it but, after over a decade, he can't stop thinking about it.
This is a debut solo show from the host of 'Confessions' about self-worth, heartbreak and if he does in fact look a little bit like a horse.
"A great storyteller and the most comedy adjacent person I've ever met." Wil Anderson  

$30.00
17-18 May 2024
60 minutes
Comedy Republic Theatre
Suitable for ages 16+