The Christmas PowerPoint Comedy Showcase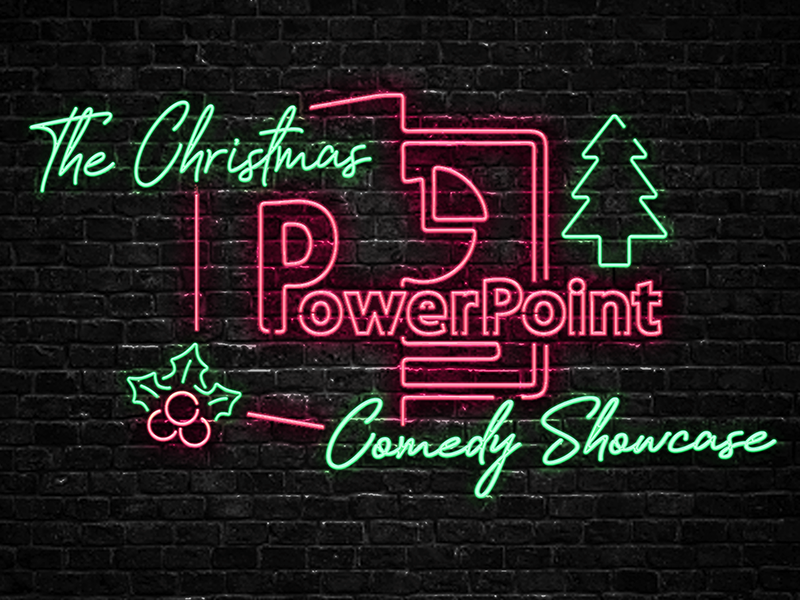 Wednesday 20 December, 8:30pm

A very special Christmas PowerPoint Comedy Showcase is putting the silly back in 'Silly Season' with this festive line-up of clicker-wielding comedians.
With six comedians performing six different presentations, The PowerPoint Comedy Showcase is a line-up show like no other.
Expect a not-so-silent night of laughs with a special PowerPoint set from the North Pole's most in-demand act (we nearly lost him to Carols by Candlelight).
After sell-out shows at the Melbourne International Comedy Festival, Perth Fringe, Adelaide Fringe, New Zealand Fringe, Dunedin Fringe (NZ) and Comedy Republic's Replay Festival, the cult classic returns for the first of three shows over the holiday break.
So whether you've been naughty or nice, you'll be getting an early present(ation) at The Christmas PowerPoint Comedy Showcase.
Hosted by the agents of Microsoft Office chaos, Sweeney Preston & Ethan Cavanagh.
Featuring:
Santa Claus
+ More TBA
$28.00
20 December 2023
75 minutes
20:30
Comedy Republic Theatre
Suitable for ages 16+