Late Show
Part Of Melbourne International Comedy Festival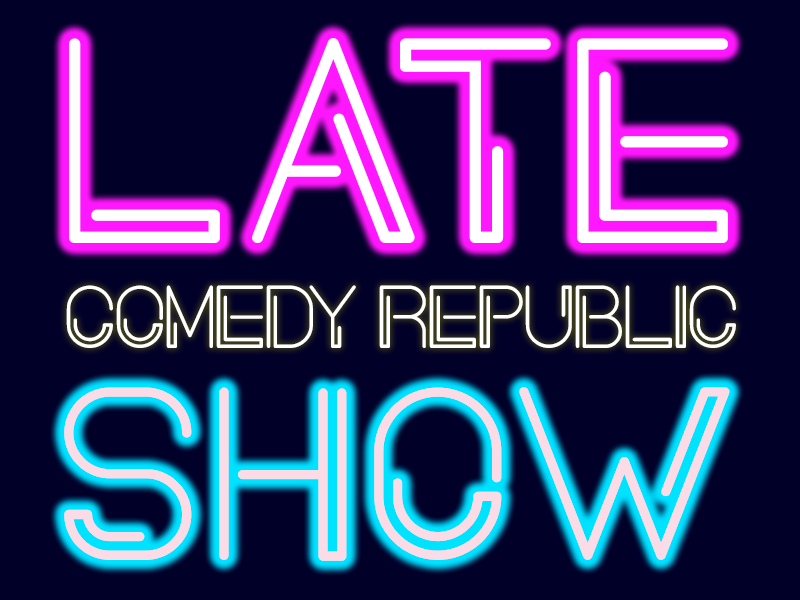 28 March - 20 April, 10:30pm

A festival night isn't over 'til you've experienced our Late Show!
Kick on past bedtime at Comedy Republic every Thursday, Friday and Saturday of the festival with raucous line-ups of comedians ready to party. Plus, join us for extra special Easter Sunday edition.
Expect loads of spontaneous late night antics from our special co-host combos. See all your favourites live and loose as they riff together and come up with off-the-cuff comedy gold.
We've handpicked some outrageously hot line-ups, plus, last minute surprise drop-ins aplenty! After the show, the fun continues as comedians and punters enjoy a festival nightcap in the bar.
Past co-hosts include Geraldine Hickey, Luke McGregor, Denise Scott, Randy Feltface, Rhys Nicholson, Claire Hooper and more.
Lineups to be announced closer to the performance dates
$18.00 - $22.00
28 March 2024-20 April 2024
60 minutes
Comedy Republic Theatre
18+